Digital Experience in the Financial Industry: Why is it Important and How Can you Implement it
What does Digital Experience mean in the Financial Industry?
Digital experience in the financial Industry implies interactions between the financial institution and the consumer in a non-paper, non-physical manner. Financial products and services are delivered and consumed with the help of technology, usually online, non-face-to-face transactions extending to the entire gamut of financial processes that have been subjected to digitalization.
Customer Expectations from Digital Experience in Financial Industry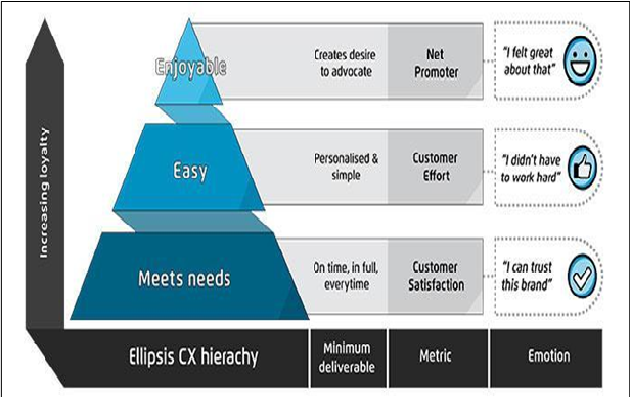 The underlying premise of digitalization in the financial industry is to provide customer satisfaction, transitioning to customer delight, with cost efficiencies. Customer satisfaction flows from meeting customer expectations vis.
convenience
 timely
on-demand
omnichannel
anytime anywhere transactions
safe and secure
transparency
simple to use
seamless personalized services
Ease of use and omnichannel accessibility ranks high in customer expectation. Mobile apps are expected to provide the entire gamut of financial products with the functionality of face to face interaction for specific advice or additional assistance. Self-service capabilities e.g. create or break fixed deposits and take loans there against, which give the customer a greater sense of control over his finances and financial decisions, are the types of preferred financial digital services.
Why is it Important and How to Implement it?
Financial brands that are at the low end of the digital transformation curve, are likely to come very short on customer expectations. Digital engagement has become a must-have to acquire and retain customers. Excellent customer-centric holistic digital experience across different stages of customer engagement from onboarding to servicing is fundamental to customer retention and loyalty. Additionally, leveraging big data for enhancing business and customer value by using actionable insights is simpler in a digitalized environment.

Implementing a digital experience requires a multi-pronged approach to digital transformation. Some of the steps along this journey are:
1. Know the baseline: Financial companies must do a self-audit to see where they are placed in the transformation. A look at the financial ecosystem and what the competitors are doing in this area shall provide sound benchmarks and direction towards the path to take. Whether the digital experience is to be provided from scratch or the existing systems can be tweaked and upgraded, whether new technologies can be integrated etc. are some of the questions that need to be examined and answered.
2. Understand internal preparedness: Since the core purpose of digital experience is customer centricity, the culture of the organization must make this central to their ethos. Technology can only take you a certain way, and people need to reorient themselves in tune with customer expectations. Training and its costs are factors to be taken into account when the digital experience is taken up as a conscious strategic investment. Enterprise-wide culture of sensitivity to sustainable service excellence and customer interests will aid the company in its digital experience transformation efforts.
3. Review processes, documentation, risk models, etc. and align them with a digital framework. Legacy systems and processes are lengthy, cumbersome and tedious for the new generation of customer. These have to be suitably modified to be amenable to an agile and quick platform. For instance, an account opening document cannot be bulky with many fields to be filled in or creditworthiness is based on physical verification. Risk assessment and delivery models have to be reworked so that objective data-based decisions are provided to a customer without intervention. This will remove subjectivity and increase transparency.
4. Go for best in class technology. Cloud, AI, Natural language, Automation, Voice, Advanced Analytics and Machine Learning, Chatbots, Blockchain, etc. are a whole range of technologies that can be used to provide an engaging, seamless, omni-channel digital experience to customers.
5. Compliance and data privacy is of paramount importance. The financial sector is heavily regulated and data privacy is a serious concern. Any digital experience must give comfort to the users on both these scores. Consumers who are made aware that the digital experience platform is safe and secure, that the institution is compliant with regulations will enhance public trust and customer loyalty.
Conclusion/How PW can help
At PennyWise we have the technical know-how and capabilities to strengthen the digital experience journey of financial sector industries. Our expertise with digital experience platforms and tools like Sitecore, Acquia, Drupal, WordPress and Sharepoint give us an edge in developing for you and your customers a bespoke and truly rich digital experience offering.