Madhya Pradesh Tourism is a State Tourism Development Corporation that conducts and regulates the tourism activities of the Indian state. The government agency also operates homestays hotels, resorts, and tourist rest houses in different key locations within the state.
In the last few years, the Tourism Development Corporation has initiated a number of measures to position the state as a leading tourism state. Building a modern, user friendly and an informative website was one of these initiatives.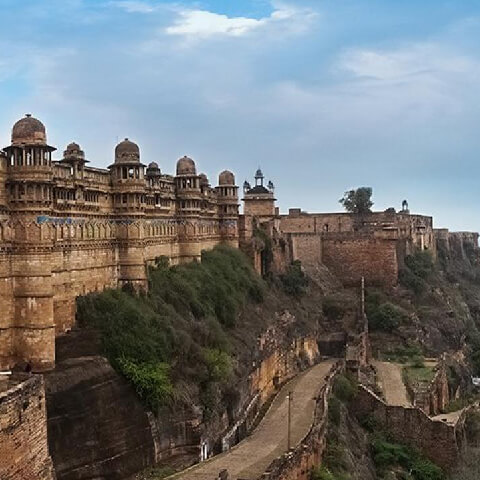 As part of the overall brand communication strategy and to meet the expectations of the savvy domestic and international traveler, the client wanted to revamp their website to meet the following needs:
Highlight Rich Tourist Information
Showcase various tourist locations in the state of Madhya Pradesh and act as a channel to connect travelers & tourists with the best trips, attractions, events and resources available to convert online visitors into real tourists.
Trip Planning
Facilitate travelers & tourists to plan their trips by identifying appropriate packages and accommodations based on their interests, number of days travel etc.
Content Updates
Streamline operational procedure to approve and publish information by the administrative staff.
Social Media Engagement
Elicit and promote social media participation and increase inbound traffic & user engagement.
A visually rich, mobile-friendly website with clear and easy-to-use navigation was built to showcase the wealth of travel and tourism activity in the State.
The new responsive website was built on the Drupal CMS platform with both out-of-the-box and custom modules. With a series of pages dedicated to common tourism categories, an interactive trip planner, and maps, the Drupal CMS also allowed for integration of social media platforms and workflows. An embedded social wall on the website encouraged inbound traffic, captured social proof, created built-in testimonials and contained outbound links to the original social media post. The workflows streamlined operational procedure to approve and publish information. To highlight the attractions around the state in an engaging and innovative way, an interactive trip planner and maps were developed.
The Drupal based website had the ability to deliver the most relevant content to aspiring travelers based on their interests and search with multiple criteria involving accommodation, places and packages. On each category page (e.g. hotels and accommodations, events, transport), the visitors on the site were able to see an ever-expanding list of teasers for different offerings. Clicking on a teaser brought up a full listing page, with an expansive image, description fields, image galleries and embedded videos.
With the redesign, the website users enjoyed an improved and more enjoyable user experience across the site and the client immediately realized these results upon site revamp:

Increase in sessions by 6.37% and increase in the number of sessions by social referral was 43.18%

Increase of users on the site by 4.51%

Avg. time on page up by 21.26%

Increase in mobile traffic by 10.79%
Technology Stack
LAMP (Linux, Apache, MySQL, PHP)
Drupal CMS
HTML5, CSS3
JQuery & Prototype
Google Analytics Integration
Facebook SDK
Twitter SDK
Instagram SDK